1.Register on Bunchrides.com
http://bunchrides.com/user/create


2.Go to the Create team from the Teams tab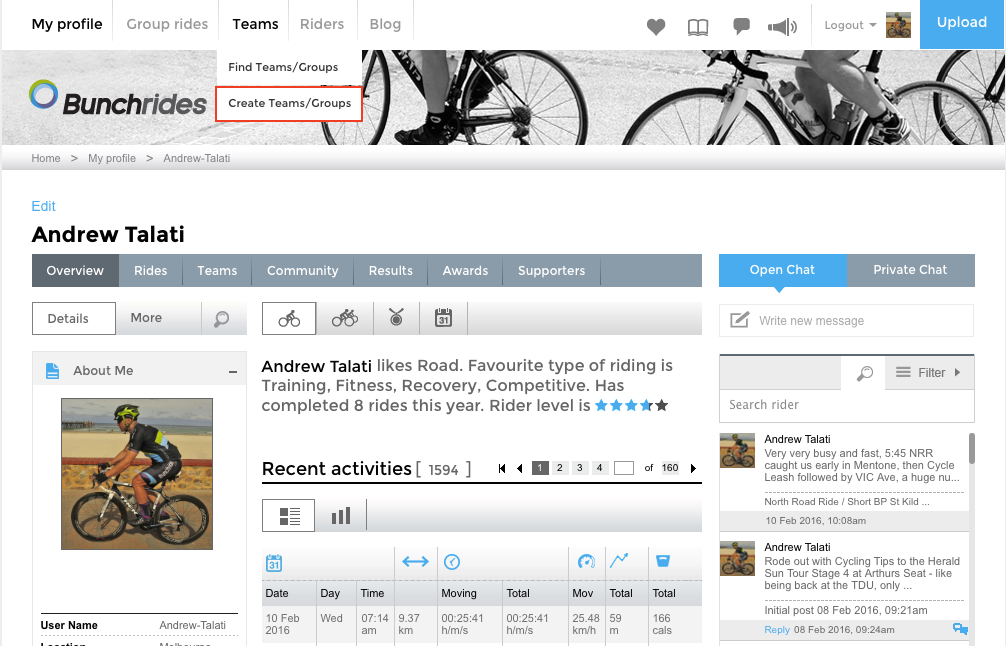 3.Fill out the Fast Summary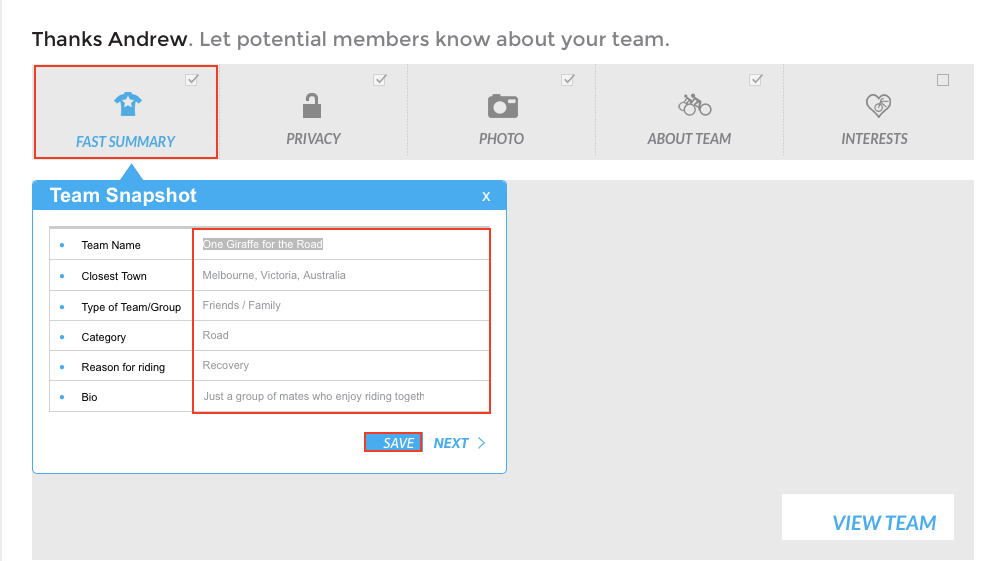 Once you have filled out the 6 mandatory fields, you just have one last step.


4.Choice your level of privacy (last step)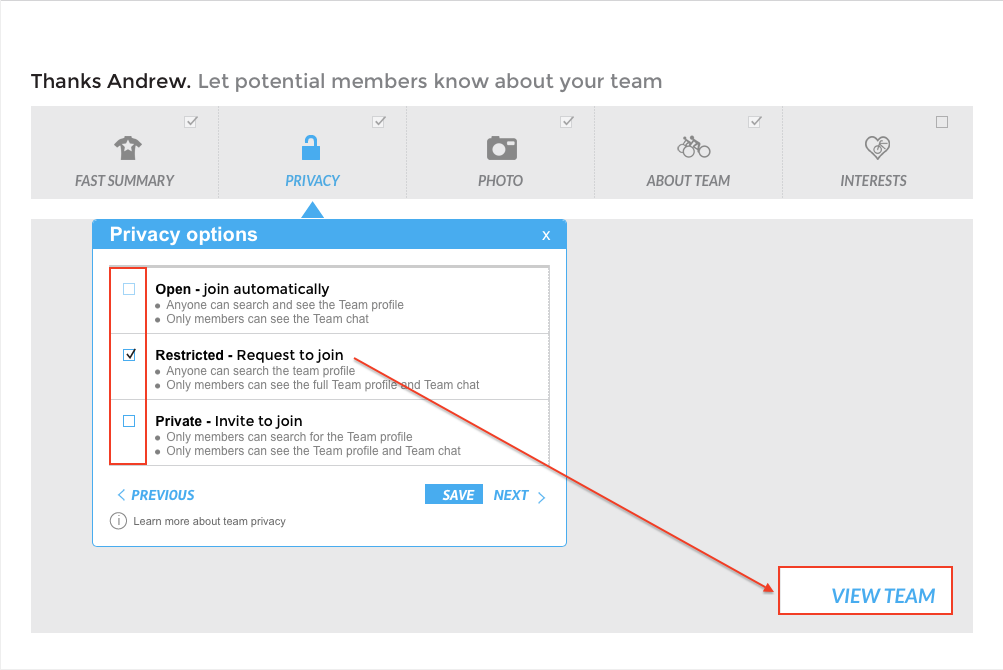 You have the option to either allow new members to be automatically added,  must request to join or fully the team administrator invites new team members (The team is hidden from view on he Team search page).
Visitors to Bunchrides will be able to view all team members unless members have selected "restricted" or  "private" in their privacy settings.


5.Optional, you can add team info